Members of the National Fire Protection Association (NFPA) attended a Technical Meeting in Boston, on Wednesday, June 7, 2017, to vote on NFPA Standards, such as Health Care Facilities Codes, Life Safety Code®, and National Fuel Gas Code.  These issues in particular were of interest and concern to Robert N. Roop, P.E., President of Lockatong Engineering and a voting member of NFPA, because they affect many of our hospital, commercial and condominium clients.
NFPA 99: Health Care Facilities Codes
NFPA membership voted to approve minor changes to provide testing criteria for furnishings and mattresses, which is consistent with industry standards.
Members of the American Society for Healthcare Engineering (ASHE) testified in support of provisions that allow water mist, clean agent, or CO2 fire extinguishers. Currently, many facilities are cited when they only have a water mist or clean agent extinguisher within an operating room, because reports have recommended CO2 extinguishers although they are not recommend as a first line attack on a fire intimately involved with a patient. NFPA membership agreed that it should be up to the facility to decide which type of extinguisher they need based on their policies on responding to surgical fires. This effort can save an estimated $7.8 million nationwide to provide additional extinguishers.
NFPA membership opposed a proposal that would eliminate a provision that allows facilities to use risk assessments to exempt health care from the requirement to provide audible and/or visual alarm notification appliances. This may help in sensitive areas such as NICUs, where audible or visible alarms can negatively affect patients.
NFPA 101: Life Safety Code®
Two proposed changes would have stopped efforts to expand the maximum compartment size to 40,000 square feet, from the current 22,500 square feet, for new hospitals using a single-bed room concept. ASHE opposed, and NFPA members voted against, the proposals, so the maximum allowable smoke compartment size will be 40,000 square feet, which will promote patient satisfaction and reduce health care associated infections.
NFPA 54: National Fuel Gas Code
Building owners are beginning to use a new corrugated stainless steel tubing (CSST) for gas piping that is flexible and easy to install. CSST is frequently being used in condominium buildings. However, CSST is also prone to damage, especially to lightning strikes, where it acts as a pathway for electricity, can be damaged and result in a fire.  Amendments were proposed and supported by Mr. Roop to make CSST installation safer but were defeated by the large presence of industry representatives at the conference.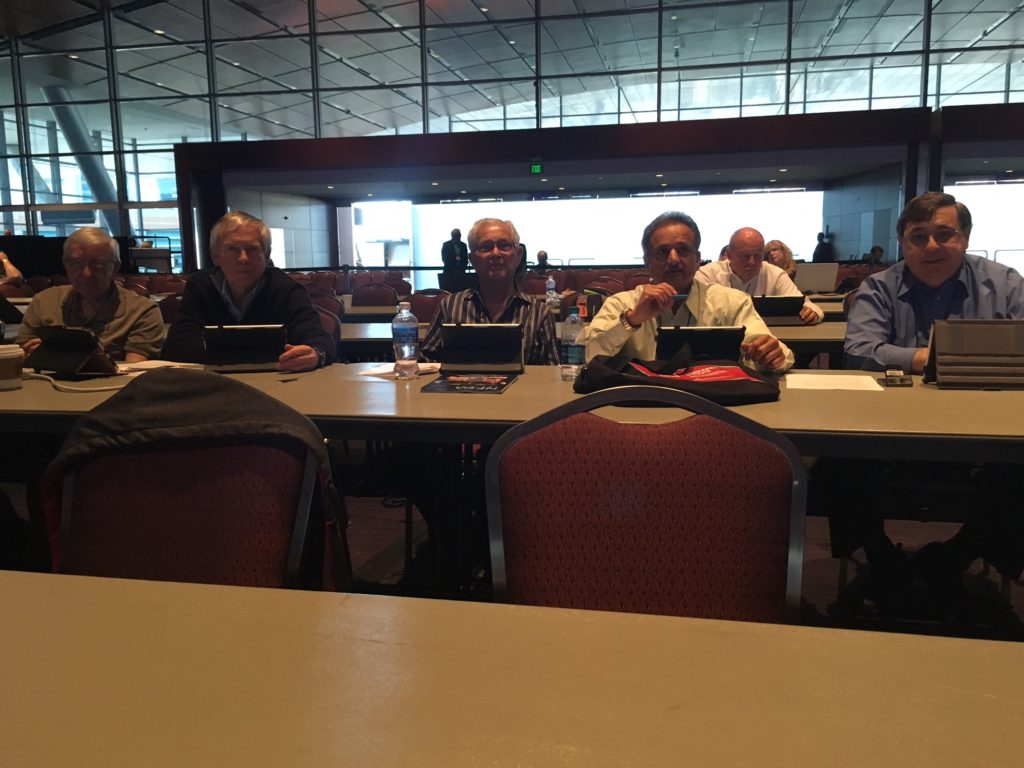 Caption:  NFPA Members voted last week in Boston on Healthcare Facilities Codes and Life Safety Codes.  Robert N. Roop (second from left), President of Lockatong Engineering, attended as a voting NFPA member.